SAC Code Challenge 2021
---
posted on April 28, 2021, 10:50 p.m.
Hi, everyone!
On Wednesday, May 5th, 2021, we'll be running the first annual SAC Code Challenge!
You can write this year's contest in any two-hour block between 8:00 EDT and 22:00 EDT. The contest will be composed of 5 problems with a similar difficulty gradient to the CCC Junior contest.
To register, please request to join the SAC Code Challenges group, making sure to follow the instructions. Please ensure you register BEFORE the contest date.
You can find more details on the contest page.
We hope to see you soon!
SAC Code Culture.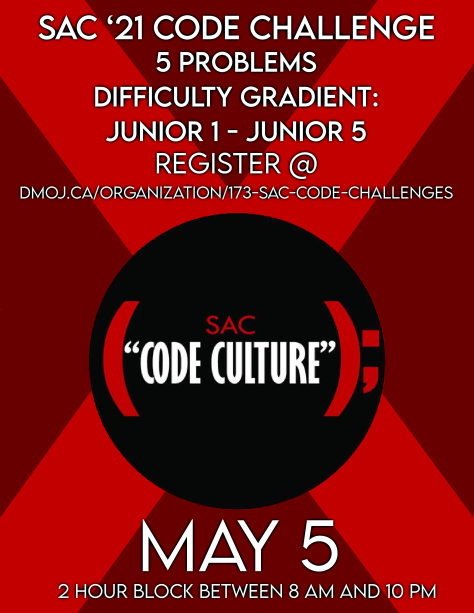 ---