CPC '21 Contest 1
---
posted on July 14, 2021, 3:09 p.m.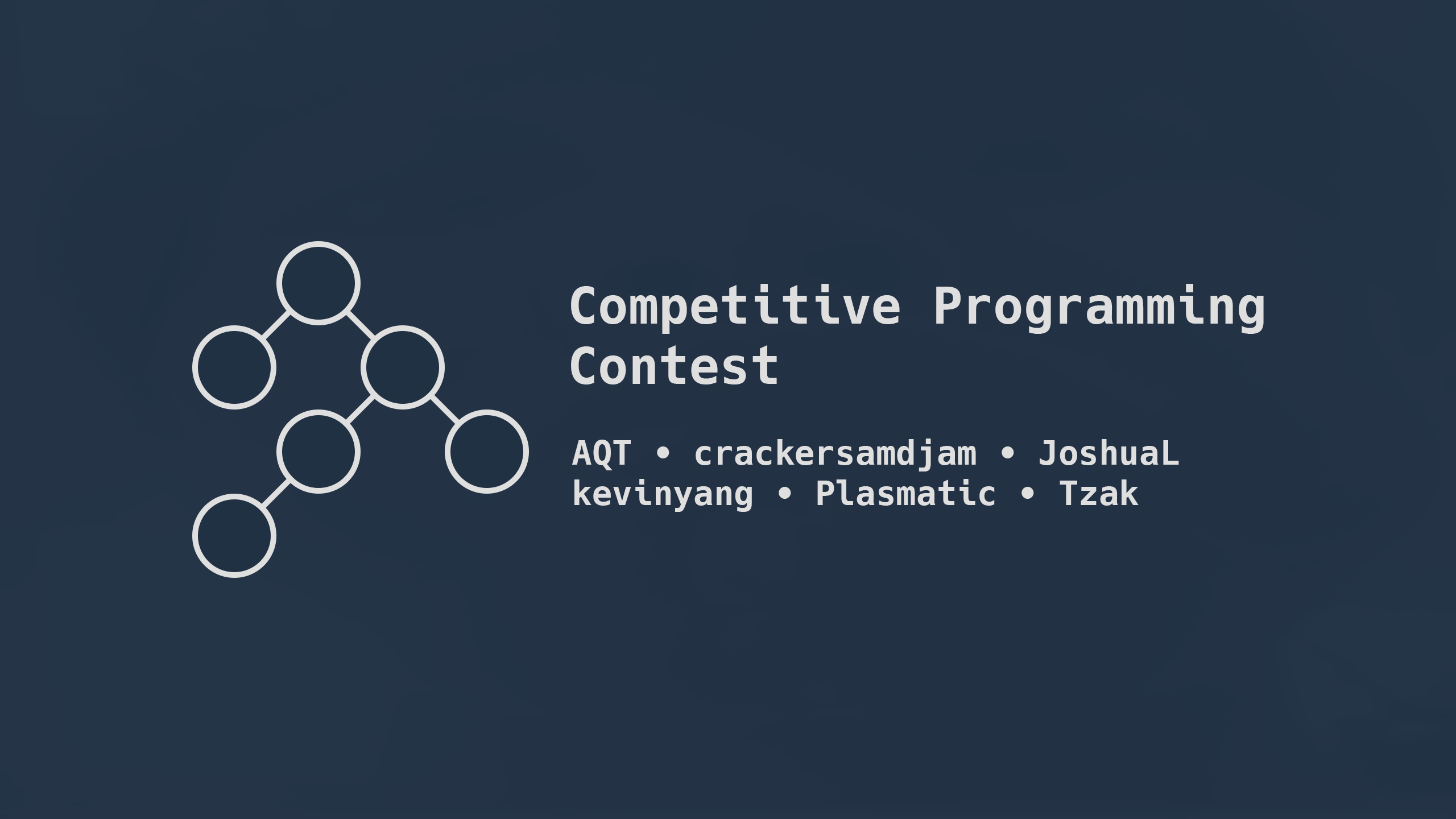 Note: the contest has been extended to July 27th
From Saturday, July 24th to Tuesday, July 27th, we'll be hosting CPC '21 Contest 1!
The contest will feature 7 main problems, along with a P0, and will run for 3 hours. You can find more details on the contest page.
Good luck!
---