SAC Code Challenge 1 2022
---
posted on Oct. 21, 2021, 9:23 p.m.
Thanks for participating!
The top 5 contestants are
We hope to see you again in December!
---
Hi, everyone!
On Friday, October 29th, 2021, we'll be running the first annual and second-ever SAC Code Challenge!
You can write this year's contest in any two-hour window between October 29th, 00:00 EDT, until November 1st, 00:00 EDT. The contest will be composed of 5 problems with problem difficulty ranging from CCC Junior 1 to CCC Senior 3.
Additionally, the problems will be themed around Halloween.
Unlike last year, there will be no registration requirements to participate.
You can find more details on the contest page.
We hope to see you soon!
SAC Code Culture.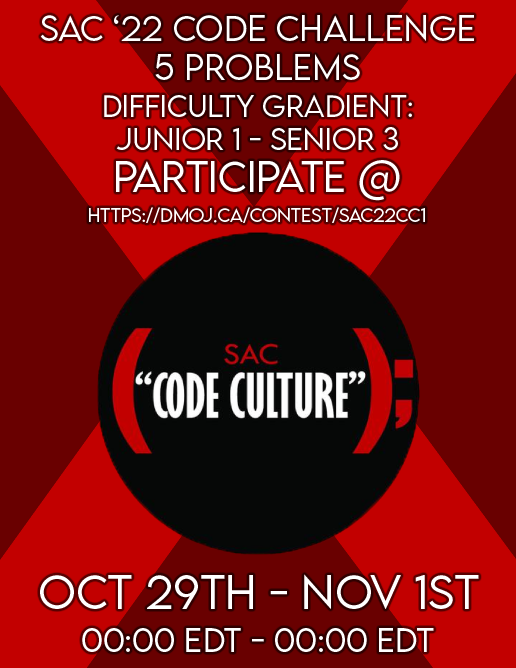 ---