---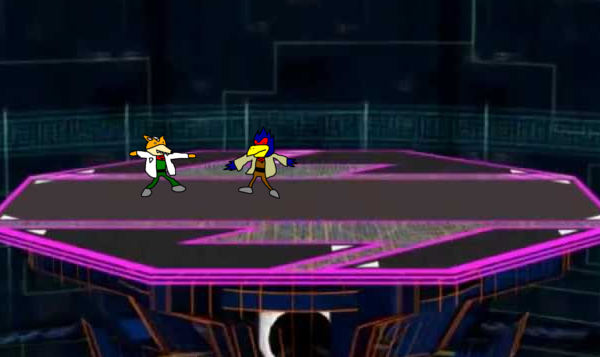 Fax and Flaco are practicing for the Melee.
Fax McClad, Croneria's top-tier bounty hunter, is caught in a Melee with a very strong opponent.
Fax sees an opening in his opponent's defense, but doesn't know exactly how to punish.
You will help Fax punish by issuing
~80~ attack commands.
Can you help Fax win the Melee?
There are also spectators - try your best to impress them with flashy combos!
Input Specification
The only line of input will contain a string, the name of the opponent. This string will not be very long, nor be unreadable using standard methods.
Output Specification
Output
~80~ lines. Each line will contain the name of an attack that Fax should do to punish his opponent in the Melee. Each line must be no more than
~20~ characters.
Sample Input
Roy
---