Valentine's Day Contest 2019
---
posted on Feb. 3, 2019, 9:14 p.m.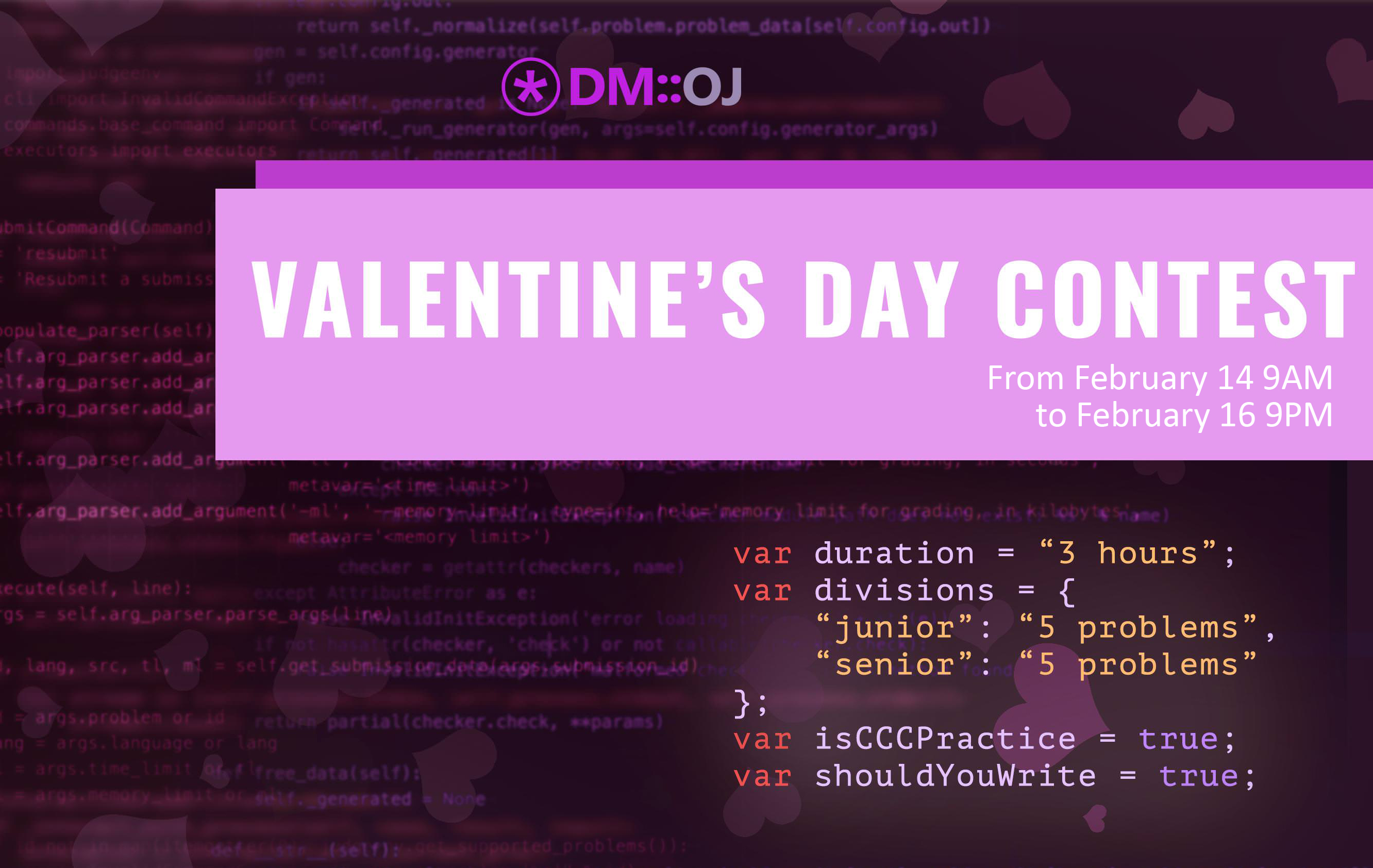 We welcome you to this year's Valentine's Day Contest! Because the CCC is coming up, the Valentine's Day Contest will be in CCC format, with two divisions, each with five problems each to solve in 3 hours, with a maximum of 50 submissions per problem. The window will open at 9AM EST on the 14th and will run until 9PM on the 16th.
We'll be running both junior and senior divisions. Please see the respective contest pages for more details.
Problem setters for this contest are Ninjaclasher, Rimuru, Beautiful_Times, c, crackersamdjam, and richardyi25.
---