Back To School '19 Contest
---
posted on Aug. 17, 2019, 9:27 p.m.
It's that time of the (school) year again, and to celebrate, we present the Back to School '19 contest! Get back into your tip top programming shape and start the school year with a new rating!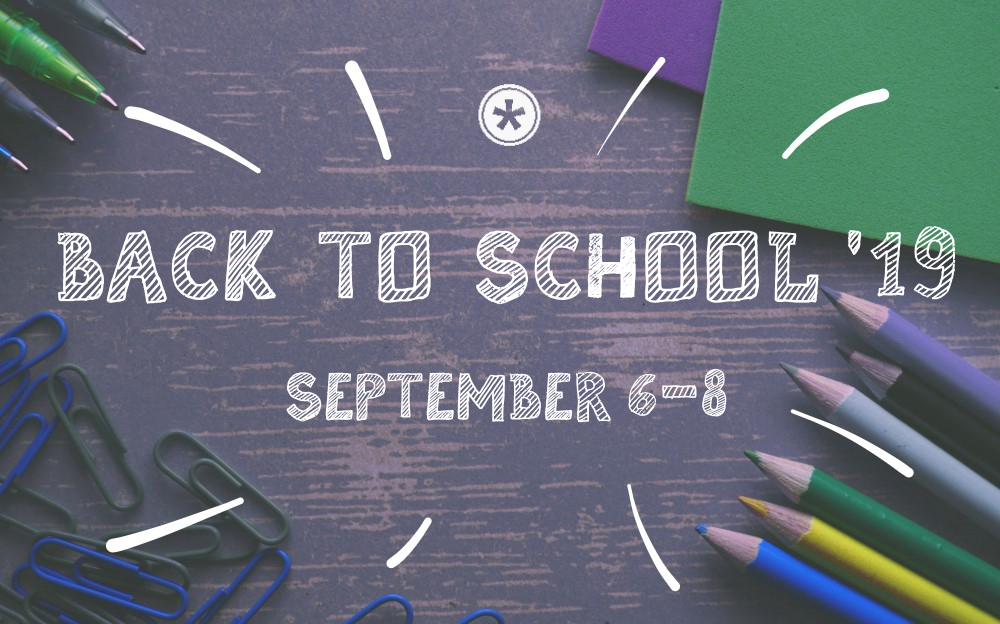 The contest will take place between Friday, September 6, 3PM EDT and Sunday, September 8, 11:59PM EDT, where participants can choose a single 4 hour window to compete.
There will be 8 problems, with expected difficulty ranging from CCC Junior to IOI level. The problem setters are Ninjaclasher, Zeyu, Beautiful_Times and wleung_bvg. Good luck to all participants!
See the contest page for more details.
---